About Us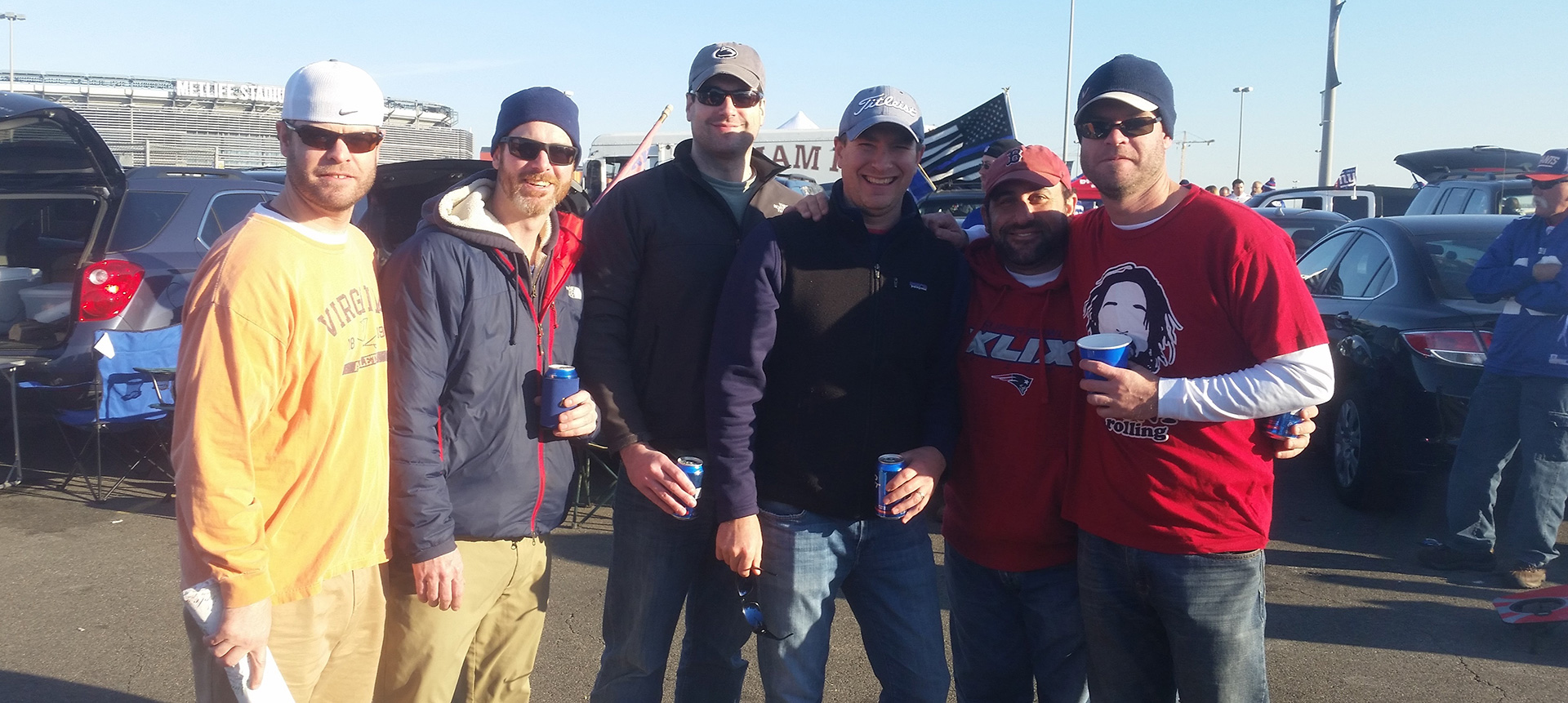 From our founder:
I suck at tailgating. Which sucks because I love tailgating. I love hanging with my boys, the 30 year old jokes and stories I've said and heard 40 times. The laughter is deep, the feeling is one of a kind and the memories are long lasting. Tailgating to me is an emotion, not just something you do.
My problem always was, I was never good at it. I am great at attending tailgates, but am not good at hosting or planning them. I never had the time/desire to go grocery shopping days before, or look for a recipe to marinade the meats. It's not that I don't know what makes a good tailgate, it's just that i didn't have the time or interest in doing the work to make it great.
After feeling sorry for my lack of tailgate prowess following a game a few years ago, it dawned on me that I had access to something very few other people had, a client list full of Celebrity chefs. So I asked Marc Forgione, my client and an Iron Chef, to make me a spread of food for my next tailgate. It was at that moment, WeGate (now WeFeast) was born. WeFeast would become a celebrity chef driven, food experience, delivering a turnkey solution for an incredible spread of food for any occasion. We remove the hassle and lend our chefs culinary prowess, so others can focus on their friends and family. Our goal is to provide a product which elevates your tailgates, gives you back time and leaves your family, friends, neighbors and whoever the hell else is walking by with something they wont soon forget.
I wish it was a better story, but I think I left those all in the parking lot. I hope WeFeast brings you as much joy as it does me. United WeFeast.
-Lonny Sweet